Dr. Jacob Elliott, Ph.D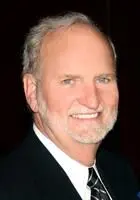 A Ph.D. Licensed Clinical Psychologist and co-founder of the well established and highly respected group private practice of Elliott & Associates, Inc. He specializes in individual, couples, family therapy, group therapy, psychological testing, biofeedback and EEG neurotherapy and is the Clinical Administrator of the practice which is located at 5600 Monroe Street, Sylvania, Ohio. Dr. Elliott treats adults for a wide variety of emotional and relationship problems. He uses a unique approach to relationship issues helping individuals to focus on unconscious "scripts" that are usually played out in intimate relationships. By bringing these scripts into consciousness they can be understood and modified to enhance the relationships. Dr. Elliott is a member of the American Psychological Association, Ohio Psychological Association, American Group Therapy Association, Association for Applied Psychophysiology & Biofeedback, and The International Society for Neurofeedback and Research. He is Certified Group Psychotherapist (CGP) with the American Group Psychotherapy Association, Certified by the Biofeedback Certification Institute of America (BCIA) as an EEG biofeedback provider, and has served as an Associate Editor of the Journal of Neurotherapy for the past 10 years. Dr. Elliott uses these methods to treat persons of all ages for stress, anxiety, fear, panic, depression, obsessiveness, sleep disorders, ADD, ADHD, learning problems, stroke, and closed head injury.


---
Sandra Elliott, M. A., L.P.C.C.
A licensed Professional Clinical Counselor, and co-founder of Elliott & Associates, Inc. She has extensive education and experience in individual, couple and family therapy. Sandra is an interactive, solution-focused therapist. Her therapeutic approach is to provide support and practical feedback to help clients effectively address personal life challenges. She integrates complementary methodologies and techniques to offer a highly personalized approach tailored to each client. With compassion and understanding, she works with each individual, couples and families to help them build on their strengths and attain the personal growth they are committed to accomplishing.
---
Patrice Whetsel, LISW-S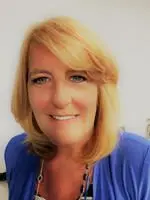 I am a licensed independent social worker and hold a BA in psychology from Lourdes College and a BSW/MSW from Spring Arbor University. I have completed the Trauma informed care training series and served for three years on medical mission trips in Leon, Nicaragua working with domestic violence and child abuse victims.
As a member of the APS senior coalition task force, I have presented at multiple national conferences to increase education and awareness of mental health issues. My work experience includes community mental health, hospice, private physician, school based and inpatient settings with both adults and children. I specialize in working with children and adults experiencing depression, anxiety, adjustment disorders, grief, as well as relationship issues. I believe in utilizing a strengths based, person centered approach that identifies each individual as a unique person with specific needs.
On the therapy journey I frequently utilize Cognitive Behavioral Therapy (CBT) to examine thoughts, feelings and behaviors to help develop strategies that modify those patterns to improve quality of life. I also incorporate solution focused, supportive, and sand tray therapy as well as mindfulness practices to enhance and address each need of the individual. In addition, I am certified in Eye Movement Desensitization and Reprocessing (EMDR)
---
Dr. Laura Shortridge, Psy.D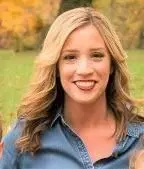 The most challenging step in seeking help is making the first appointment, and I understand it might be anxiety-provoking. Helping you to feel at ease and getting to know each other is a calming and effective way to begin the therapeutic process. Psychotherapy helps people to understand themselves, learn how to solve their problems, and take control of their lives. You will find that I listen carefully and take the time to provide help that is unique to your situation. With my professional experience, I will work with you to determine a treatment plan specifically tailored to meet your individual needs and goals.
I specialize in working with teens, young adults, and adults, providing individual, family, and relationship counseling for various issues, including anxiety, depression, mood disorders, personality disorders, relationship issues, obsessive-compulsive disorders, eating disorders, and ADD/ADHD. In addition to counseling services, I specialize in comprehensive psychological assessments and evaluations to identify and treat intellectual, emotional, psychological, social, behavioral, and attention deficit difficulties. The goal of a psychological assessment is to better understand an individual's strengths and weaknesses, to identify potential problems with academic learning and attentional issues, psychosocial issues, and emotional reactivity, and to make recommendations for educational accommodations and psychological treatment plans.
Being skilled in a variety of therapy styles allows me to use the best approaches for each person. Through the counseling process, you will begin to feel a sense of relief and wellbeing as you gain the confidence and skills needed to take on life's many challenges. I am compassionate about my patient's wellbeing and strive to create a sense of comfort, energy for change, and practical steps for applying new directions in their lives.
I enjoy helping people to grow into the most loving, autonomous, and effective people that they can be.



---
Dr. Lida Bishara, Psy.D.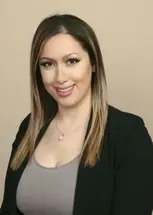 I believe in coming to therapy, an individual or family can create meaning and balance in their lives. My therapeutic approach utilizes a variety of evidence-based techniques and interventions from humanistic and psychodynamic orientations of psychology. These methods allow me to implement client-focused treatment from a non-judgmental and supportive position while exploring past and present issues. I also incorporate techniques of mindfulness and meditation for individuals to gain a more positive balance between mind and body. I work with individuals, couples, and families, ranging in age from children to adults. I specialize in the treatment of anxiety, depression, attention issues, obsessive-compulsive issues, stress, trauma, relationship concerns, among other emotional and cognitive concerns. In addition, I have extensive experience working with individuals with cultural and diversity matters. Throughout the therapeutic process, people will experience a safe, positive, and comforting place to share and explore their personal concerns as well as finding hope in leading a more fulfilled life.





---
Melinda Brown, MAFS, MSW-LSW

I have over seventeen years of experience working with individuals from adolescents to geriatrics. With a Master's Degree in both Social Work and Family Studies, I focus on individual growth as well as interpersonal relationships. My therapeutic approach uses Cognitive Behavioral Therapy, Dialectal Behavioral Therapy, and Strengths-Based Theory to help people build on their core strengths and develop skills to apply to their daily lives.
In addition to traditional counseling, I have expertise in neurological testing and assessment, including ADD/ADHD testing and QEEG (brain mapping), which is helpful in developing an individualized treatment plan tailored to each individual's specific needs and goals. I often use biofeedback/neurofeedback techniques in combination with therapeutic counseling to treat issues such as attention and learning issues, ADD/ADHD, headaches and migraines, anxiety, panic attacks and sleep problems. Using a wide variety of evidence-based therapeutic approaches that address both the psychological and biological aspects unique to each individual will help target specific concerns and alleviate symptoms and stresses.
I believe that one should meet the client where they are and help guide them to a healthier and happier place. I know that therapy can be a scary process for some people. I want my clients to feel comfortable and know that the little things matter and that I hear them.
---
Martin White, MS
I have a BS in psychology from the University of Toledo and an MS in clinical psychology from Eastern Michigan University. My clinical experience includes working with children, adolescents, and adults as well as psychological testing. However, my primary focus is on marriage and family therapy.
My approach to therapy is striving to work with clients to achieve a greater understanding of how current and past patterns of thought, actions, and circumstances have shaped current emotions, patterns of behavior and how these patterns of thinking and behavior impact relations in a marriage, a family, and life in general.
I believe in the power of listening and compassion and will work with you to develop a treatment plan centered around your needs and goals.
Outside of psychology, I am a veteran of the US Air Force and have experience in training, education, and management. I enjoy cycling (trying to remember that it's the journey that matters) and gardening (where I've learned that concerted effort can, and often does, produce beautiful results).
---
Scarlett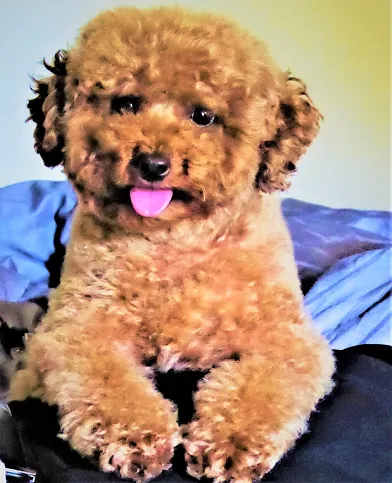 My name is Scarlett and you can find me roaming the office halls looking to meet and greet our visitors. I am quick to lend comfort and affection in exchange for a pat on the head or belly rub. Many people find my presence provides a calming influence. While I do not claim to have any special skills, scientific research suggests that my presence alone may bring many physical benefits, including lower blood pressure and heart rate, reduced anxiety, and increased levels of endorphins and oxytocin. I hope to see you at our office soon!
---

Five Important Qualities of a Psychotherapist
Psychotherapy can be an extremely life changing process for someone, however, it is also one of the most personal endeavors that exists. When selecting a psychotherapist, it is crucial that you connect with someone you feel comfortable with and can trust. This article will review five important qualities of a psychotherapist: credibility, integrity, warmth, appropriate boundaries, and level of comfort between psychotherapist and client.
Credibility

It is important that your psychotherapist has a legitimate degree and license to practice psychotherapy. There are many different types of psychotherapists that exist. The type of psychotherapist that one chooses to work with is less important than the fact that the psychotherapist is credentialed. It is often possible to verify someone's credentials on their state's board's website.

Integrity

As with any profession, integrity is key. When someone is expected to share personal information as in psychotherapy, integrity is even more critical. It is important that a psychotherapist follows ethical and legal principles, including but not limited to maintaining his or her clients' confidentiality. Honesty and reliability are qualities that are related to integrity that are also crucial for a good psychotherapist to uphold.

Warmth

The more comfortable you feel with your psychotherapist, the better.

The quality of "warmth" is especially helpful in a psychotherapist, as the process of disclosing your personal secrets to the stranger known as your psychotherapist can be especially daunting. The more warm your psychotherapist is, the easier it will likely be to bare your soul.

Appropriate boundaries

Psychotherapy is a unique process. Even though you might talk to your therapist as if he or she is your friend, your therapist is not your friend. The relationship is not reciprocal in the way that many relationships are.

A good psychotherapist, therefore, will uphold appropriate boundaries. She or he will not let your professional relationship slip into a friendship or anything other than a professional relationship.

It is not entirely uncommon for clients to think they have fallen in love with their psychotherapists. A psychotherapist should never reciprocate such feelings and should offer a safe environment in which they can be explored, not judged, and used to learn more about the client. This is one of the many examples of a psychotherapist upholding appropriate boundaries.

Someone with whom you feel comfortable
Your comfort level with a psychotherapist is completely subjective, but it is actually one of the most important factors of the psychotherapy process that accounts for the psychotherapy outcome.
Research has found that up to forty percent of positive change in therapy is accounted for by variables extrinsic to therapy, such as whether a person falls in love or suffers a loss. Of the factors related to psychotherapy itself, the most significant variable related to positive change was the perceived quality of the relationship that a client had with the psychotherapist.
More than years of training or the therapeutic approach of your psychotherapist, what is most important is that you feel comfortable with him or her. When selecting a therapist to work with, make sure you feel comfortable.
Source
Lambert, M. (1992). Psychotherapy outcome research: Implications for integrative and eclectic therapists. In J.C.Norcross & M. R. Goldfried (Eds.), Handbook of psychotherapy integration (pp. 94-129). NY: Basic Books.